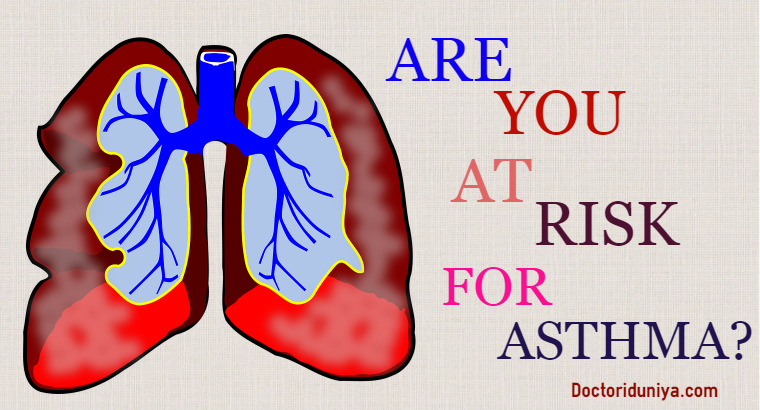 Asthma is a dreadful and sometimes, life haunting chronic respiratory disease that affects the quality of life for almost millions of people in the world. It attacks respiratory tracks that carry air to and from your lungs. In asthma, bronchial tubes or airways become swollen and inflamed which creates difficulty in breathing. Asthma is defined as narrowing and inflammations of the airways.
During the asthma attacks, the airways got blocked blocking the airways to enter oxygen in the lungs. The severity of attacks depends from person to person that may be mild, moderate, severe and very severe. Sometimes it may be fatal and patient may require immediate and urgent hospitalization.
It is still not clear what causes asthma but researches show that it is a combination of environmental and inherited (genetics) factors.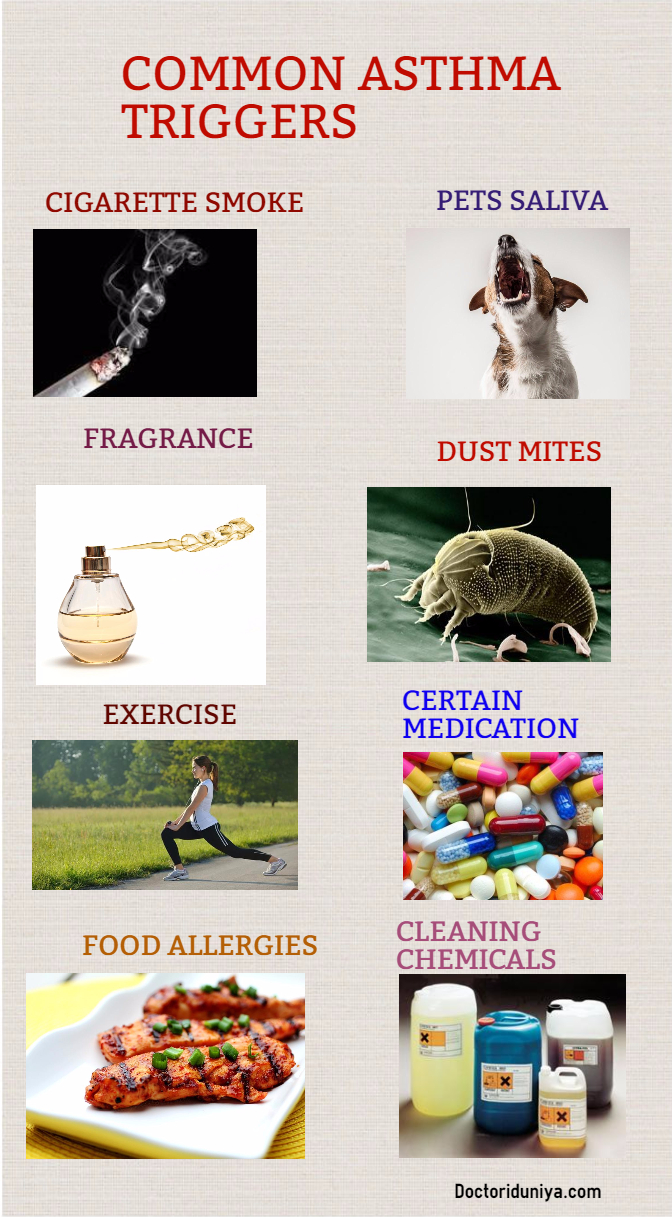 Asthma triggers are different from person to person and can include:
· Airborne and polluted substances, such as pollen, dust.
· Animal dander(saliva, skin)
· Food and drug allergies
· Respiratory infections, such as the common cold
· Physical activity (exercise triggers asthma)
· Air pollutants and irritants, such as smoke
· Preservatives include in some types of dried foods, fruits and beverages.
· Processed potatoes, beer, and wine.
If you suffer from asthma you should consult your doctor faster. Health care professionals will help you find out the reasons that trigger your asthma symptoms and how to avoid them. You will also be prescribed medications which will help you manage your asthma.
Consequences if you don't control your asthma
If you don't control your asthma you will miss school or work more often and you will be less likely to be able to take part in some activities you enjoy. Asthma is one of the most common causes of school absenteeism.
It can be diagnosed by a general physician by conducting these tests:
2. Methacholine challenge
3. Routine blood and urine tests
There is no actual cure for asthma. Only the symptoms can be addressed through treatment and management. Controller medications are taken daily to avoid stimulations. Metered dose inhaler (MDI) is helpful in opening the airways. Sometimes Immediate medications and quick hospitalization are required for quickly relaxing and opening the airways.