Post by DoctoriDuniya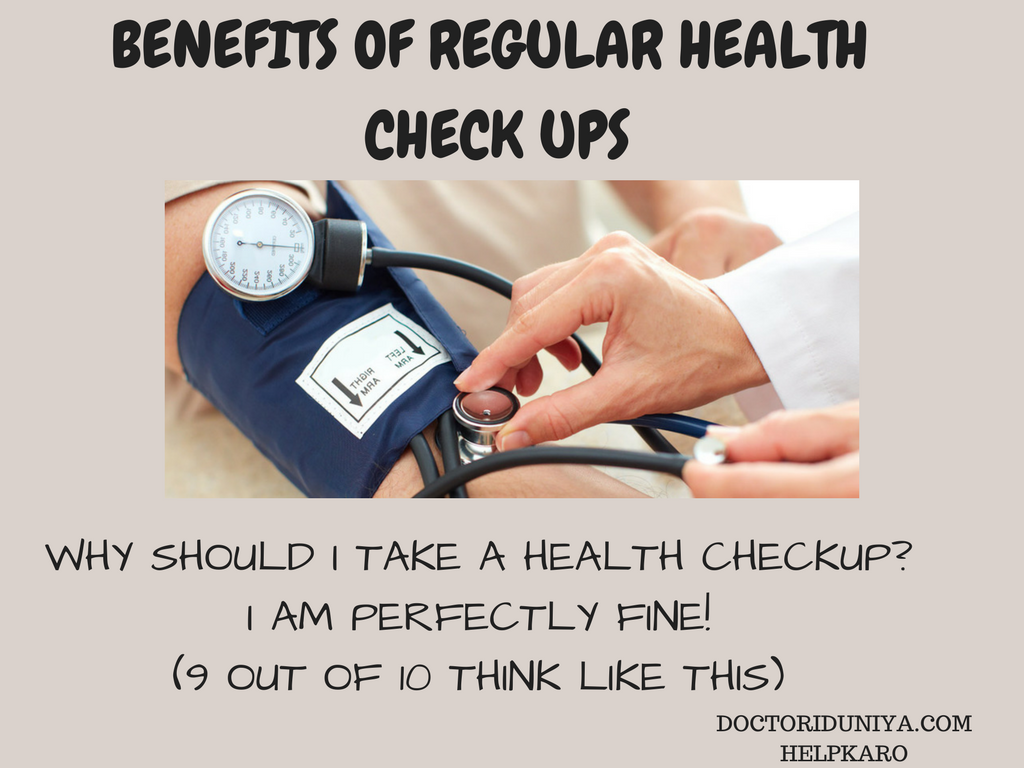 Benefits of Regular Health Check Ups!
There are many reasons due to that we tend to ignore our health. Sometimes we experience signs and symptoms but due to our busy schedule we tend to ignore them. Many times we think we are healthy, why would we need a health checkup? Due to our busy life style schedule we often neglect our health and do not give much importance on it. We just ignore the consequences of doing so. Regular health check up takes guarantee of your healthy body and protect you from unforeseen illness. Regular health checkup ensures good health and it helps find problems before they start. Hence, we recommend you to go for your regular medical checkups in order to stay healthy and fit.
What is a health checkup?
A health check is a combination of clinical screening examinations and physical tests which you need to undergo in order to understand your health condition.
Health Benefits of Regular Checkup –
The right health checks taken in time helps you increase the chances of a longer and healthier life. Your health, age, lifestyle choices, and family history, along with other crucial factors can influence the type and frequency of medical checkup.
1. Cost Effective: Regular health checks help you save your money as it is more cost effective in long run than diesease's treatment.It also reduces the chance of getting dreaded and life threatening disease and safe from potential health problem and serious surgery in near future.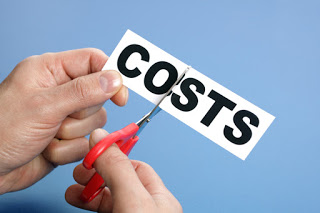 2. Prevention: It's proven fact that prevention is better than cure. If you go for regular health check-ups then it will be easier for your the doctor to diagnose and detect disease at an early stage and then timely treatment can save you from further complications.
3. De-stress: Today's fast pace life and hectic work schedule are responsible for various health complications. It can lead to mental & physical health problems. Some common problems are hypertension, high blood pressure, weight problems, diabetes, weight problems, depression, asthma, alzheimer's disease, mental disorders, and gastrointestinal problems etc. Regular health check ups help to diagnose and prevent diseases before they turn into deadly problems.
4. Awareness: Many of us suffer from the diseases due to unawareness. Depending upon the results of your diagnostic tests, doctor will prescribe you medicine, warn you to change your lifestyle, eating habits and healthy conditions.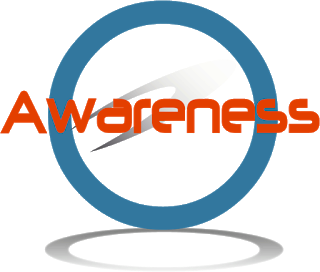 What health checkups are Recommended to you?
You can opt for different test, screenings, and vaccinations as suggested by your doctor.
1. Breast and Cervical Cancer Early Detection
2. Cholesterol
3. Colorectal Cancer Screening
4. High Blood Pressure
5. Immunization Schedules
6. Oral Health for Adults
7. Prostate Cancer Screening
8. Skin Cancer
9. HIV/AIDS
10. Viral Hepatitis
What checkups are provided by doctoriduniya?
1.Pediatric Health Check up
2. Women Special Check up
3. Routine Medical Check up
4. Sr-Citizen Health Check Up
5. Executive Health Check Up
6. Whole Body Check Up
7. Heart Check Up
"STAY HEALTHY STAY INFORMED"