Post by DoctoriDuniya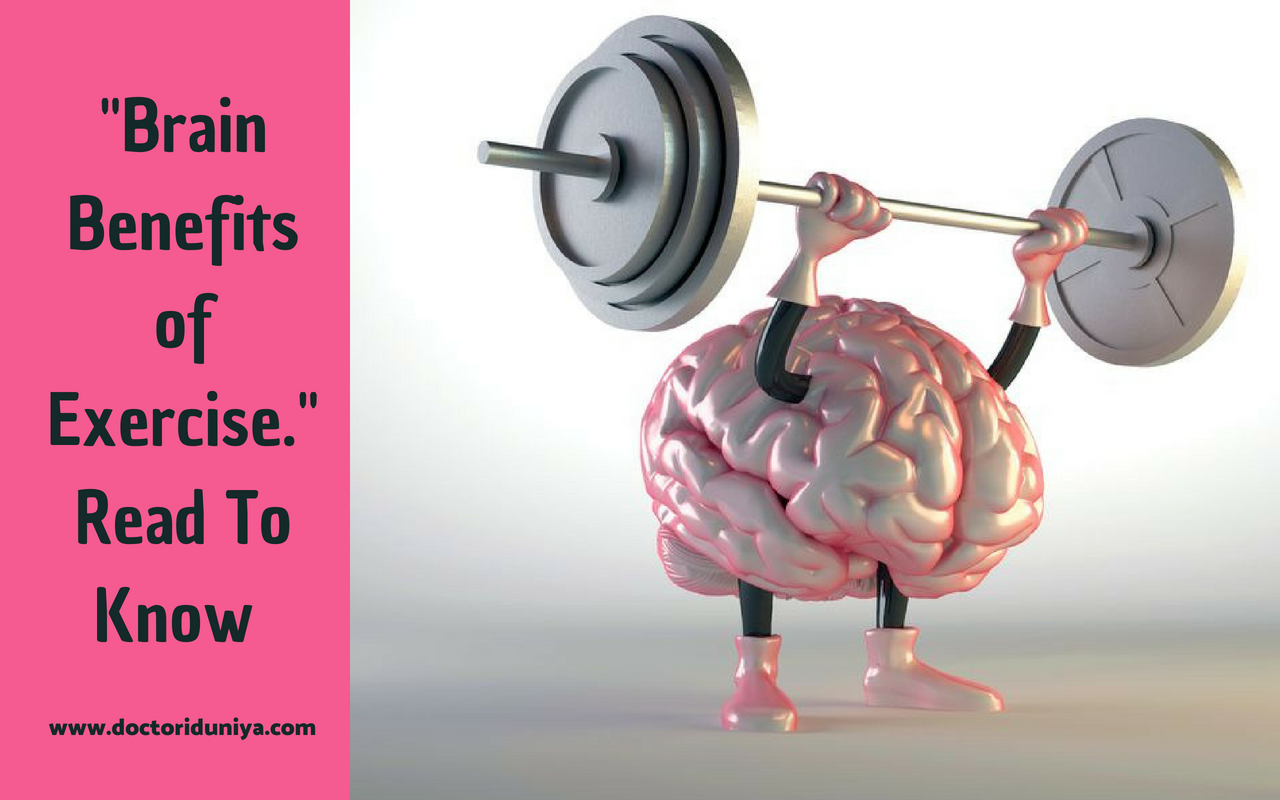 Do you know the exercise you do to build muscles and body has to do a lot with your brain health too? Do you know that exercise can work wonder with your brain? Do you know that exercise can make your brain work better and faster? Yes, exercise has an uncountable number of benefits in almost every aspect of life and improved brain health is one of them.
So, if you are one of them who are looking for ways to boost your brain health and gain a cognitive edge, exercising should be incorporated into your daily life. It does not only help you look good and feel good but can also make you think better, faster and more logical. Here are some important brain health benefits that can motivate you to start exercising today.
1) Exercise can increase your IQ-
Exercising is undoubtedly a smart thing to do as it literally makes you smarter. Base on the researches it has been found that people who exercise regularly have high IQ than those who do not.
2) Exercise can increase your focus-
In today's world, it has become hard to ignore distractions and concentrate on things that are useful and productive. From flashing mobile phones to beeping technology, everything is grabbing attention. But, exercising can highly increase your focus and concentration level.
3) Exercise can increase your willpower-
Exercise is one of the best ways to increase willpower. It is believed that willpower is highly linked with better cognitive functions and productive life. It helps avoid temptations and lead a healthy life.
4) Exercise can help control your emotions-
From controlling emotions to pacifying anger, exercising has positive effects on cognitive control. It helps decrease your stress and bring positive changes in overall behavior.
5) Exercise can increase your memory-
A 30-minute exercise can highly improve your memory and thinking skills. It increases the flow of oxygen to the brain and prevents neurological disorder.
6) Exercise improves quality of sleep-
Exercising help people with chronic insomnia. It helps to reduce anxiety, depression and improves quality of sleep.
7) Exercise fights depression-
One of the cost-effective ways to beat depression is exercising. It greatly helps elevate symptoms and bring positivity in life.
"Be Informed, Be Healthy"