Post by DoctoriDuniya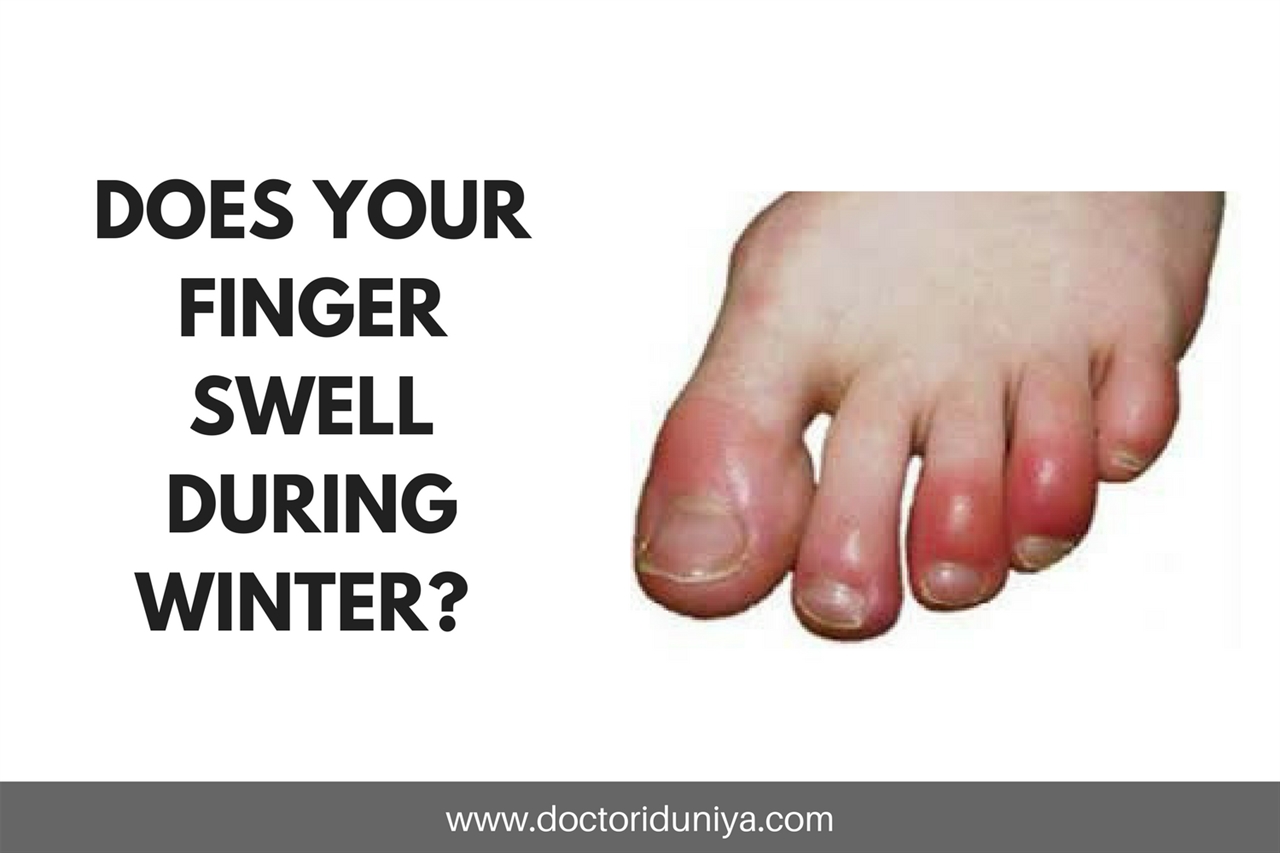 Does winter make you worried? Do you feel frightened when it is cold outside? Do you experience redness and swelling in your skin when you come in exposure of cold or freezing air? Does winter cause sensation like itching or burning in your skin? Does freezing air bring red or blue blisters or patches that lead to irritation and inflammation? If yes, then you are suffering from chilblains which is also known as perniosis or pernicious.
Chilblains is a common medical condition, usually kids and adults go through in winter.It causes upper mentioned symptoms and makes you incapable of doing simple tasks.If you experience these terrible conditions which do not go away by their own or taking 4 to 5 weeks to go away then you should talk to your doctor as it may cause severe damage, if left untreated.
Its noticeable symptoms which affect usually hands, legs, and feet include-
5. Inflammation or irritation on skin
9. Crack and sores on skin
Its symptoms may appear after 2 to 14 hours as you come in exposure of cold air.It symptoms start disappearing as the temperature gets warmer. In some cases puffiness may turn into crack and sores. Though it is not a serious cause for concern and does not cause serious injury but the problem can be avoided by limiting exposure to cold.You can greatly reduce your chances of getting chilblains by dressing warmly and covering exposed skin.
You are advised to seek medical care if you go through infection, symptoms which do not go away with time, problems which make you more debilitating to perform even simple tasks, or if you are diabetes patient.
What causes chilblain in winter?
According to researchers the exact causes are yet not clear or known but there are certain risk factors that may aggravate your conditions.If you are a women then you are more vulnerable to experience swelling or puffiness on skin, wearing tight clothes may also put you at risk of chilblain, poor circulation of blood, high humidity, alternate exposure to cold and warm weather may also aggravate your chances.
How to prevent skin from getting puffiness and swelling in winter?
1. You can reduce your chances at great extent by avoiding or limiting your exposure to cold or freezing air.
2. Try to wear water-resistant footwear,that may help you lessen your swelling.
3. Dress up warmly but it should not be tight,tight clothes decrease flow of blood circulation.
4. You can also prevent chilblain by covering all exposed skin while going in cold.
5. Avoid being wet if possible and keep your hand and feet warm.
6. Avoid smoking as it may aggravate your condition.
7.Consult doctor to recommend lotion to apply on itchy skin.