Post by DoctoriDuniya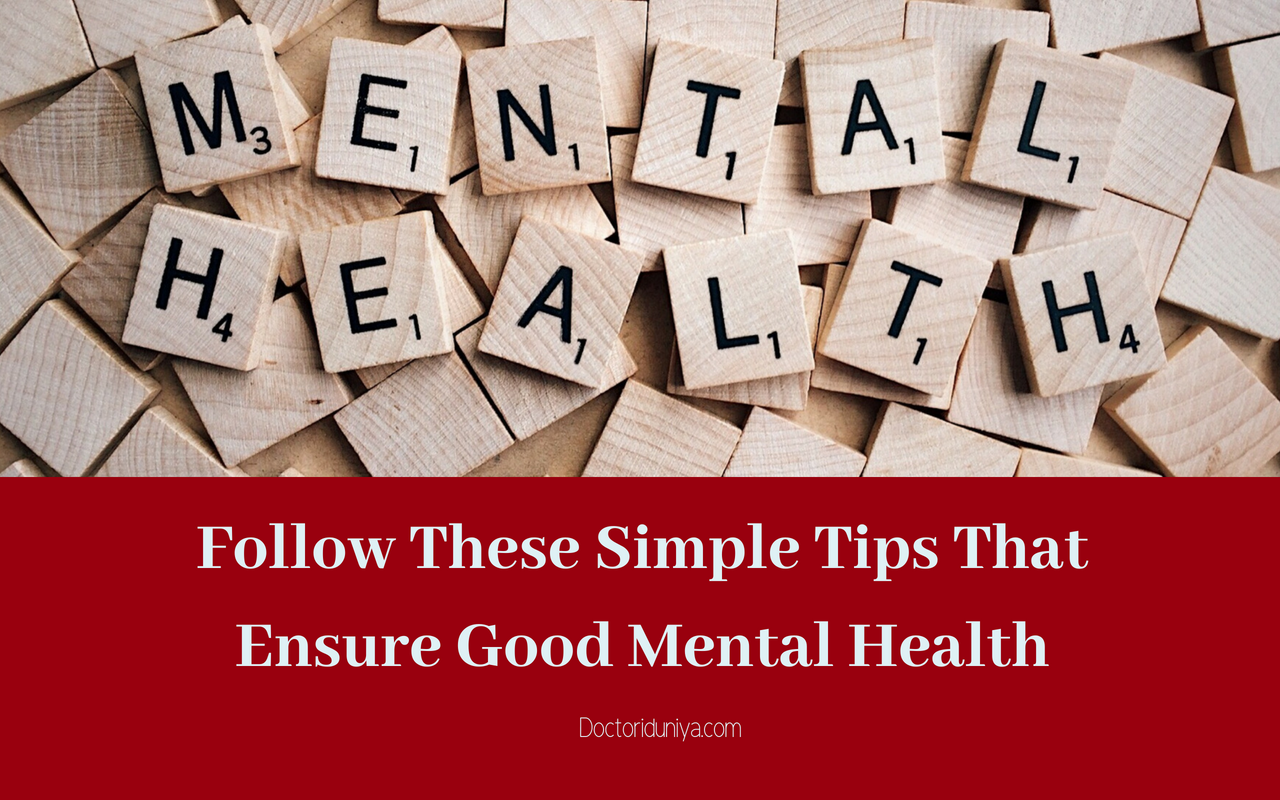 When it comes to health, we often overlook or ignore the importance of mental health. We usually ignore the fact that to lead a healthy and happy life, it is essential to have a stable and good mental health. But in our society talking about mental health is still considered taboo and that is the reason people avoid talking about mental health or mental issues. However, mental health issues such as depression, anxiety, bipolar disorder, schizophrenia, etc have become an inevitable part of life. Though these problems can be solved by effective and proper guidance, help, support, and treatment by friends, family, and health professionals but people tend to avoid discussing their problems and taking help from their known ones.
According to a survey, it has been found that the cases of mental health disorders are on the rise in India. These problems if not treated or counseled on time may take a toll on health. Mental disorders do not only affect mood or behavior but also cause various chronic diseases. Your health is in your hand and only you are responsible for your good or bad health.
Here we are listing some healthy tips to help you lead a good life with good mental health.
It is essential to keep a balance between physical and mental health to lead a happy life. We should take proper care of it. You can make a big difference by incorporating small but healthy changes in life. So let's step forward towards a happier and healthier life by following simple tips.
1) Exercise regularly- You can make a big difference in your life by giving you little time to healthy activities. Exercising regularly does not only keep your body healthy but also plays a vital role in making good mental health. Make yoga and meditation part of your life and you will see the positive changes.
2) Give importance to yourself- In spite of being busy in a hectic schedule, find out some time for yourself. Find out what you like the most and spend time doing that. It would help you reduce your depression naturally.
3) Laugh as much as possible- Never let go even a single reason or moment without laughing. Spend some time with the people you like most of the people who can make you laugh. Laughing is known as the best medicine to treat depression or sadness.
4) Spend time with optimistic people- Research shows that optimistic people have better physical and mental health. Studies also tell that spending time with optimistic people also makes a positive impact on other's mental and physical health. So spend time with people who inspire you and lead you in a positive direction. Keep a distance from the people with negative thoughts or have pessimistic views in life.
5) Quit Alcohol- People often resort to alcohol when they feel depressed. So it is essential to find healthy ways to lead a happy life rather than getting stick to unhealthy habits.
6) Share your problems with others- Share your problems with others, it would help you feel good. Do not avoid discussing your problem or hesitate to ask help from your known ones. Not sharing your thoughts might only aggravate the situation and may also cause ill effects on overall health.
Life is a roller coaster ride so you are advised not to lose hope. Follow healthy habits and lead a healthy life.
"Stay Informed, Stay Healthy"