Post by DoctoriDuniya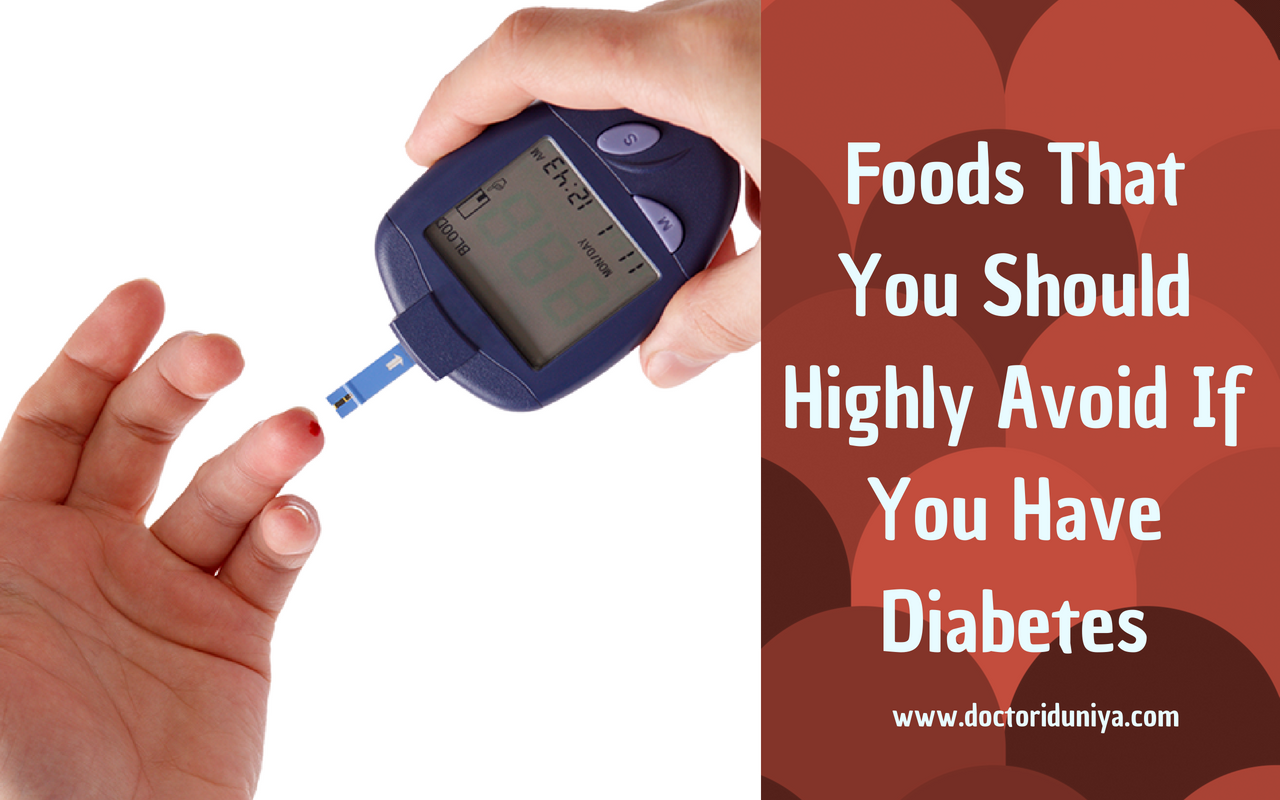 As I always used to say that diabetes is not a death sentence but just a condition that should be maintained to lead a healthy and better life. If you are diabetic you seriously need to follow healthy lifestyles and habits. It is a medical condition that requires daily maintenance such as you need to monitor your sugar level at a regular interval, you need to be very careful about the diet you consume, you need to leave sedentary lifestyles and start exercising regularly. Overweight and obesity can worsen your condition so you need to work hard to regulate and maintain a healthy weight, as obesity increases your chances of getting complicated conditions such as heart attack, stroke, high blood pressure, increased cholesterol, and many other organs failure.
In addition to that, it is required for you to know that what food you should add to your plate and what to not. As a healthy diet would highly help you manage your weight and bring positive effect on your glucose level. Know these foods that you should highly avoid if you have diabetes.
1) Avoid Sugary Foods- Foods that are loaded with processed sugar and low-quality carbohydrates such as soda, sweets, and desserts can exacerbate your condition. So it is recommended you to avoid these foods. These foods do not only lack nutrition but can cause a sudden sugar spike in your blood.
2) Avoid Full-Fat Dairy- Researchers has found that full fat dairy products such as cream, full fat yogurt, ice cream, cheese, etc can exacerbate the condition of diabetic people. These fats worsen the insulin resistance, increase the bad cholesterol level, and increase the risk of heart attack. If you are a diabetic opt for reduced fat or fat free dairy products.
3) Avoid White Rice and Bread - Starches present in the white rice and bread act as a sugar and increase the level of glucose once our body begins to digest them. So replace these foods with brown rice, oatmeal, high-fiber cereals, and whole grain bread.
4) Avoid Fat Meat- High fat meat increases the bad cholesterol level and inflammation in the body. Their highly saturated fats make diabetic people more prone to heart diseases and obesity. So it is recommended to replace fat meat with lean meat or fish.
5) Avoid Packaged Snacks, Fried Foods and Baked Goods- Packaged foods are packed with sugar, sodium, preservatives and trans fat. They highly contribute in increasing the bad cholesterol level in the body. They make people more susceptible to develop cardiovascular diseases, stroke and other deadly medical conditions.
6) Avoid Alcohol- Alcohol can greatly interfere with your blood-sugar level. So if you are diabetic, you are highly recommended to avoid alcohol consumption.
"Be Informed, Be Healthy"