Post by DoctoriDuniya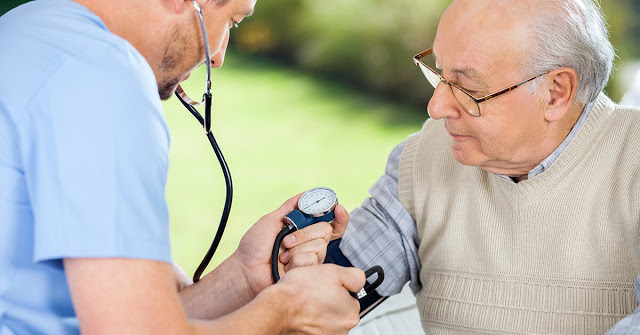 One of the biggest concerns that come along with winter is elderly health. Yes, winter is the high time when people of golden age need extra care, effort, and precautions to stay away from its complications. This is the weather that makes them debilitate and sufferer from minor to severe health conditions. Winter does not only make them feel unwell but also disoriented, demotivated and depressed. So it is highly required to safeguard them from the winter blues by keeping their spirit up throughout the season.
There is a list of health conditions that affect them from head to toe during winter. Some of the most common ailments ranging from minor to severe are cold, cough, flu, pneumonia, dry skin, heart attacks, strokes, asthma, COPD(Chronic obstructive pulmonary diseases), broncho-constriction, mobility issues and many more.
Some of the conditions and the ways to prevent from them are as follows.
1) Common Cold- Though the common cold is extremely common during winter that mostly affects people of all age groups. But the elderly are the ones who easily get inflicted with the cold. Sometimes the simple cold leads to problems like sore infection, mucus accumulation, high fever, and nasal infection which in result may also lead to breathing problem and severe respiratory infections. So to avoid cold try to cover up the body as much as possible. Avoid visiting outdoors if possible. Make use of garlic, black pepper, and tulsi leave in warm drinks.
2) Pneumonia- Pneumonia is often associated with the neonatal and kids but elderly are also highly susceptible to get inflicted with it. According to research, it has been one of the top five conditions of mortality in winter. Pneumonia is a lung infection which is caused by bacteria, virus, and fungi. Thus, it can be avoided by following good hygiene practices. It is also recommended to stay active and practice safe exercise at home.
3) Itching- Itching is one of the most depressing conditions that highly affect the elderly during winter. Sometimes it becomes severe and causes severe cracks, patches, and flakes on the skin. People with diabetes may highly suffer from this condition. Sometimes it may cause severe skin infections such as eczema a severe bacterial infection. Try to moisturize skin as much as possible and prevent from extreme dryness. Also, avoid overexposure of skin to extreme cold and hot water bath.
4) Heart attack and strokes- One of the life-threatening conditions that affect most of the elderly is the cardiovascular condition. Heart attacks and strokes are common of them. Elderly are highly vulnerable to get affected by cold winter that directly affects their cardiovascular system. As per the cardiologist, winter breezes increase the pressure on the heart which in result leads to heart attack and stroke. To prevent these conditions try to stay indoors, keep your body hydrated, and avoid alcohol consumption and high-fat food.
5) Asthma- Elderly are more prone to respiratory infections in winter. Asthma patients are highly advised to take extra care of themselves. People with other respiratory illnesses are recommended to maintain special care during winters. Sometimes the minor negligence can trigger severe breathing obstruction. So avoid consuming cold foods, exposure to winter breezes and try to stay indoors.
"Stay Indoor, Stay Healthy"