Post by DoctoriDuniya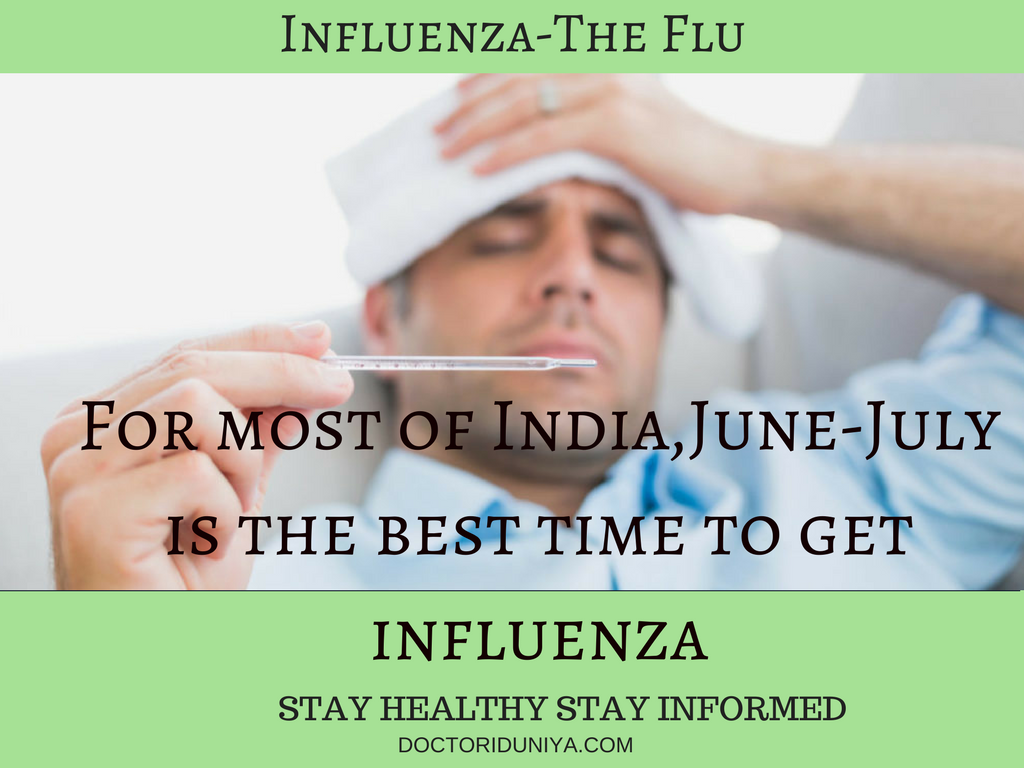 Influenza-
Influenza, also known as the flu, is an infectious and contagious disease which is caused by terrifying influenza virus. The common symptoms are fever, headache, muscle aches, cough, sore throat, chills, and vomiting.
Influenza is an extremely contagious disease that spreads through sneezing and coughing in the air by someone who has influenza. It is advisable to you that avoid touching your mouth, nose or eyes as it spreads rapidly. By coming in contact with someone who has it also increases the chances of getting the flu.
Sometimes the disease shows fewer symptoms and resolves on its own. But sometimes, influenza and its complications can be life-threatening.
Some people are at higher risk of getting the flu such as-
A person older than 60 years
People with weakened immune symptoms
People suffering from chronic diseases such as cancer.
Symptoms of influenza-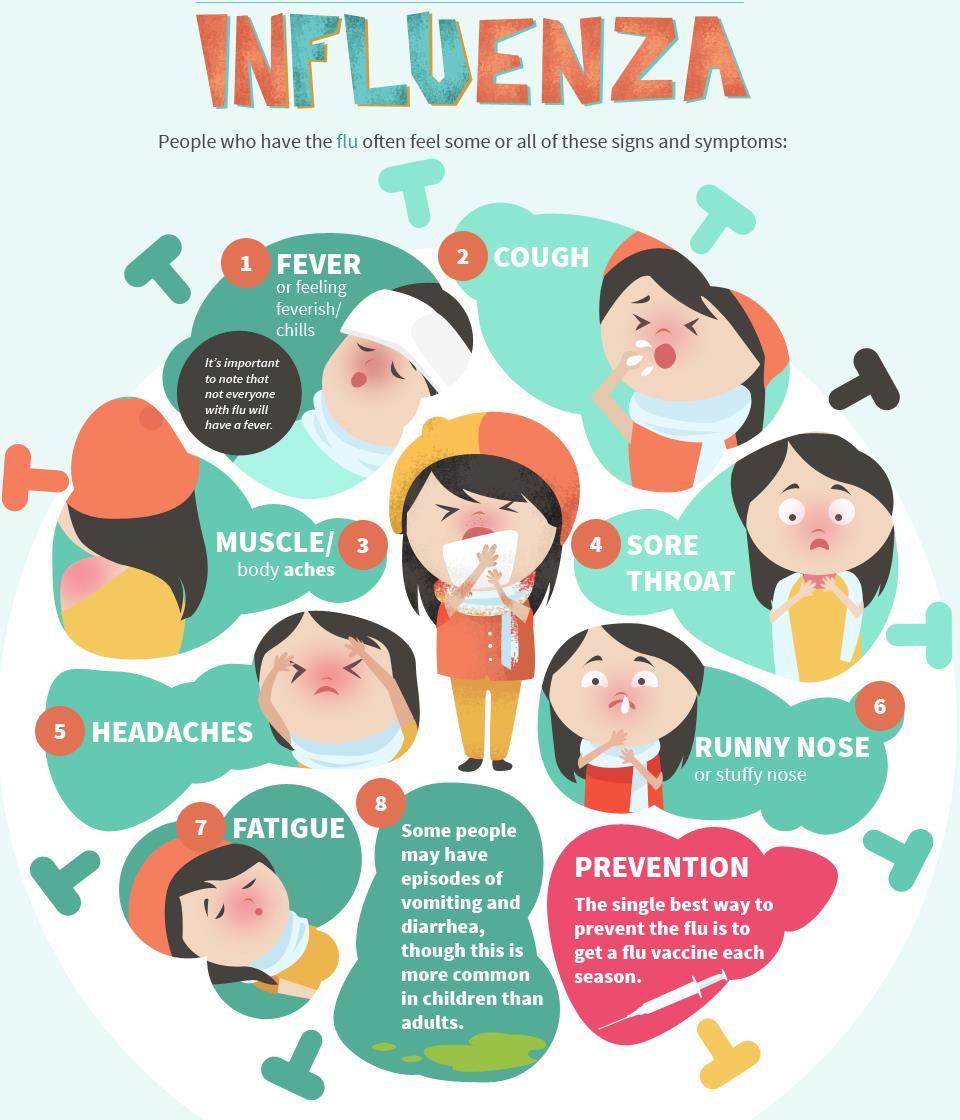 Common signs and symptoms of the flu include:
Keep yourself vaccinated,that's the best way to defense yourself against influenza.
We should take some measures to escape from it. These are following-
Avoid touching nose, eyes, and mouth because germs spread fastly.
Wash your hands often with soap and water.
Use hand sanitizer when water is not around.
If you have the flu, keep yourself away from people.
Cover your mouth when you cough and sneeze.
If your immune system is strong, getting influenza isn't serious. But if you are unhealthy and have weakened the immune system, you may develop some serious and deadly complications.
"Be informed, Be healthy"