Post by DoctoriDuniya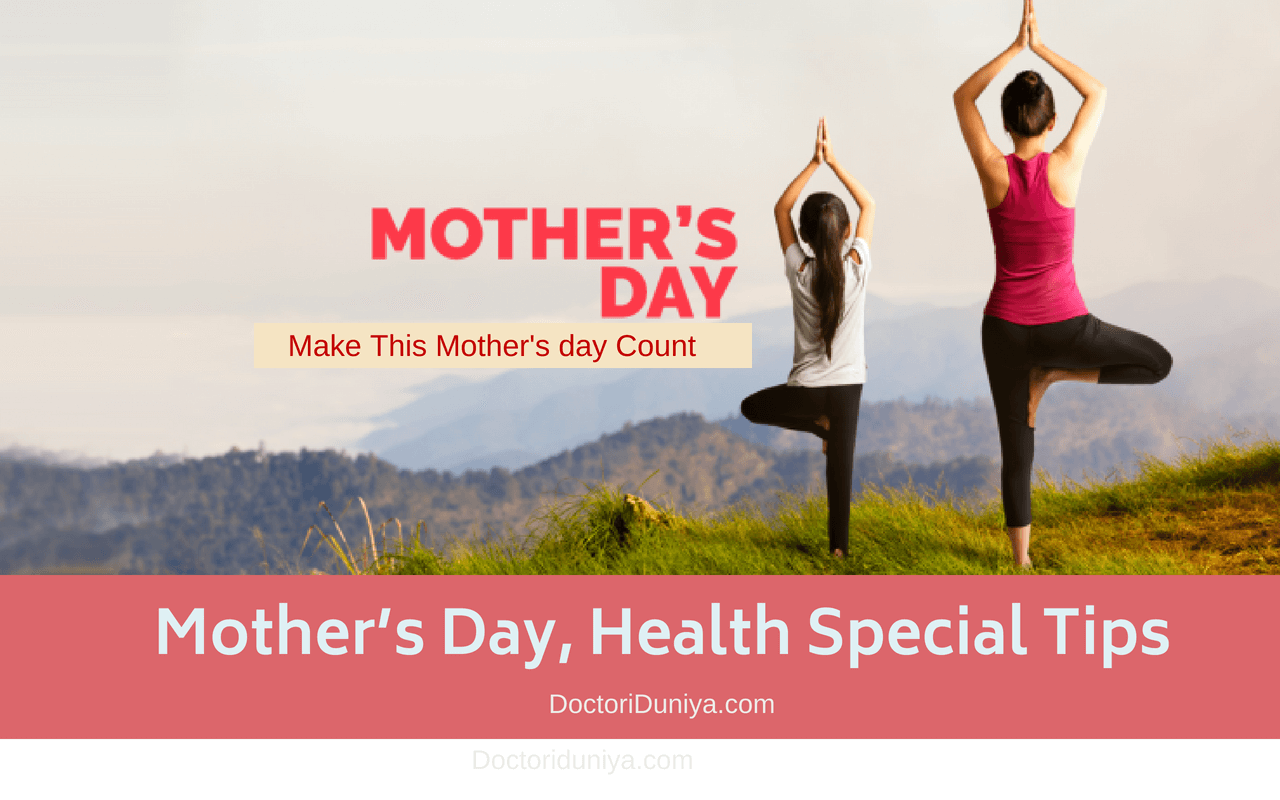 Mothers are the epitome of love, care, sacrifice, strength, and selflessness. They are the ones who put everything else first rather than themselves. And that negligence, sometimes, takes a toll on their health and life. Juggling between innumerable responsibilities they do not pay heed to their health and keep on procrastinating minor health issues which in result may cause the disorders even more chronic and incurable.
So on this mother's day, DoctoriDuniya has made a little effort to shed light on the most common health issues, most of the mothers out there suffer from after the age of 40. The chances of occurring these health issues can be highly reduced by giving little attention to their own health. Timely doctor's consultation, having medication on time, avoiding hectic lifestyles and regular screening can save mothers from being affected by chronic and preventable diseases.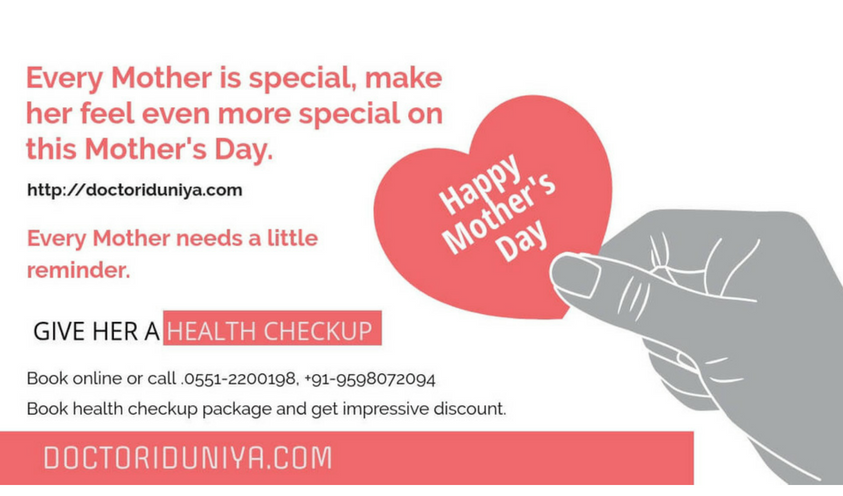 Here, listing some common ailments which most of the women develop as they age. The good part is that most of the conditions can be avoided and prevented by adopting preventive health measures such as-
1) Health screening and counseling
3) Cervical cancer screening
7) Colorectal Cancer Screening
8) Breast Cancer Screening
10) Bone Mineral Density Test
12) Ovarian Cancer Screening
You are recommended to talk to your doctor to prescribe tests and screen what's best for you. Your doctor may recommend screening based on your health history, family history, symptoms, and lifestyles.
Here is the list of some common health concerns in women after 35, as reported by the Centers for Disease Control.
1. Osteoporosis- Women are more susceptible to get osteoporosis owing to various factors and conditions. This condition makes bones weak and brittle. It also increases the chances of getting fractures and falls. By ensuring proper calcium and vitamin levels, getting a bone densitometry test every 3 years, eating dairy products, green leafy vegetables, nuts, fish, supplements you can help prevent the risk of getting osteoporosis. Book your online bone mineral density test now through doctoriduniya.com.
2. Anemia- Reports suggest that one in three women has low blood count or is anemic. Being anemic increases the chances of some other severe and chronic conditions such as arthritis, kidney diseases, HIV/AIDS, and even cancers. Though it is highly preventable by adopting healthy lifestyles and eating iron and vitamin B loaded foods. It is also recommended to get a bone density test every three years.
3. Cervical & Breast cancer- Cervical and breast cancer have become more common in women than before. But early screening can reduce the risk of getting it. It is also advisable to do a self-breast examination to check for lumps or cysts. Get your test done, if you find any abnormality, weak immune system, unexplained weight loss, and sores that do not heal.
4. Heart Disease and stroke- The occurrence of heart diseases has become more prevalent in women. So it is recommended to get your BP and cholesterol level checked at the regular time. Find a cardiologist nearby.
5. Pulmonary Diseases- With the increase in pollution, the risk of getting chronic respiratory diseases are on the hike. Asthma, emphysema, and bronchitis are no more uncommon to most of the women now. But, effective and immediate treatment can reduce the risk of serious loss and health damage.
Get tested now, book your appointment through doctoriduniya.com
"Be Healthy, Be Informed"