Post by DoctoriDuniya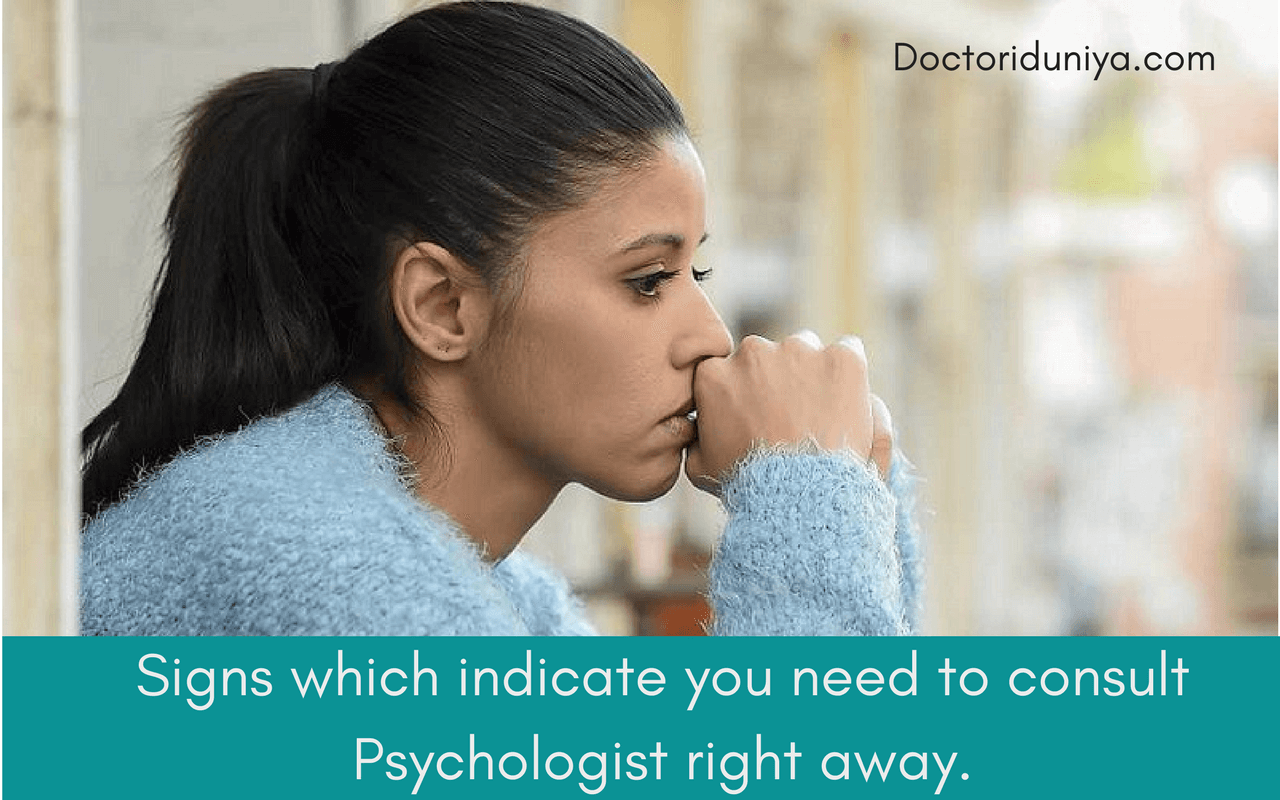 Experiencing frequent mood swings? Can't focus on anything? Feeling fatigued, exhausted, stressed, and depressed throughout the day? Have you become more anxious over small things or everything? Unable to sleep at night due to fear, stress, or overthinking? Your behavior is not at all the same as it used to be before. You feel disorientation, disengagements, discontent, and lack of interest in every activity. If these conditions are true with you also, then it is advisable for you to get medical help to prevent harmful health issues in the future.
According to a mental health association, it has been found out that 60% of the individuals are suffering from one or another form of mental illness with moderate to severe symptoms? And unfortunately, many of them do not know that psychological treatment can help them manage their condition to a great extent.
Mental illness does not only adversely affect your behavior but can have negative impacts on physical health, relationship, education as well as your profession. So it is recommended to you by a psychologist that does not let your stress, sadness, and depression ruin your life and make it hard when you can treat your condition with the help of a psychologist. DoctoriDuniya provides you multiple options of health professionals who can help you get through the problem with the most effective solution.
Here, listing some sure signs which indicate you need to consult a psychologist right away.
1) You feel tired and exhausted but you cannot sleep- Too much stress, anxiety, and depression can keep you awake throughout the night in spite of your tiredness and excessive fatigue. Not getting enough sleep might put you at risk of mental instability. So it is suggested to consult a psychologist if you too experience interrupted sleep or lack of sleep.
2) You are more worried and anxious than usual- You have become more anxious about every small thing and spend the whole day over stressing about past events. You feel confused, disoriented, and detached from your beloved activities and people. You feel discomfort and lack of motivation. You should surely seek a psychologist or therapist help to get back that lost confidence.
3) You are depressed, not only sad- Little sadness is fine as it is temporary and does not continue for long in your life. But depression is something else if it stays for more than months or year, can greatly ruin your mental and physical health. So it is recommended you treat depression on time before it gets too late.
4) Feeling lack of concentration- If something is wrong with you, you just cannot focus on anything at all. Even focusing on small and daily routine affairs would seem hard to you. If this is the case with you too, then consulting a psychologist would be the best option for you.
5) You have recurrent headaches and a weakened immune system- You frequently experience a headache that may range from minor to major. Owing to severe stress and anxiety you may also experience an upset stomach, cold, neck pain, muscle cramps, indigestion, and many more. You may have a weakened immune system due to a lack of appetite and emotional stress.
It is advisable to consult a psychiatrist or psychologist if you suspect combinations of the mentioned symptoms. Sometimes mental illnesses don't improve on their own and may get worse if left untreated. Get help right away through DoctoriDuniya.com
"Be Informed, Be Healthy."