Post by DoctoriDuniya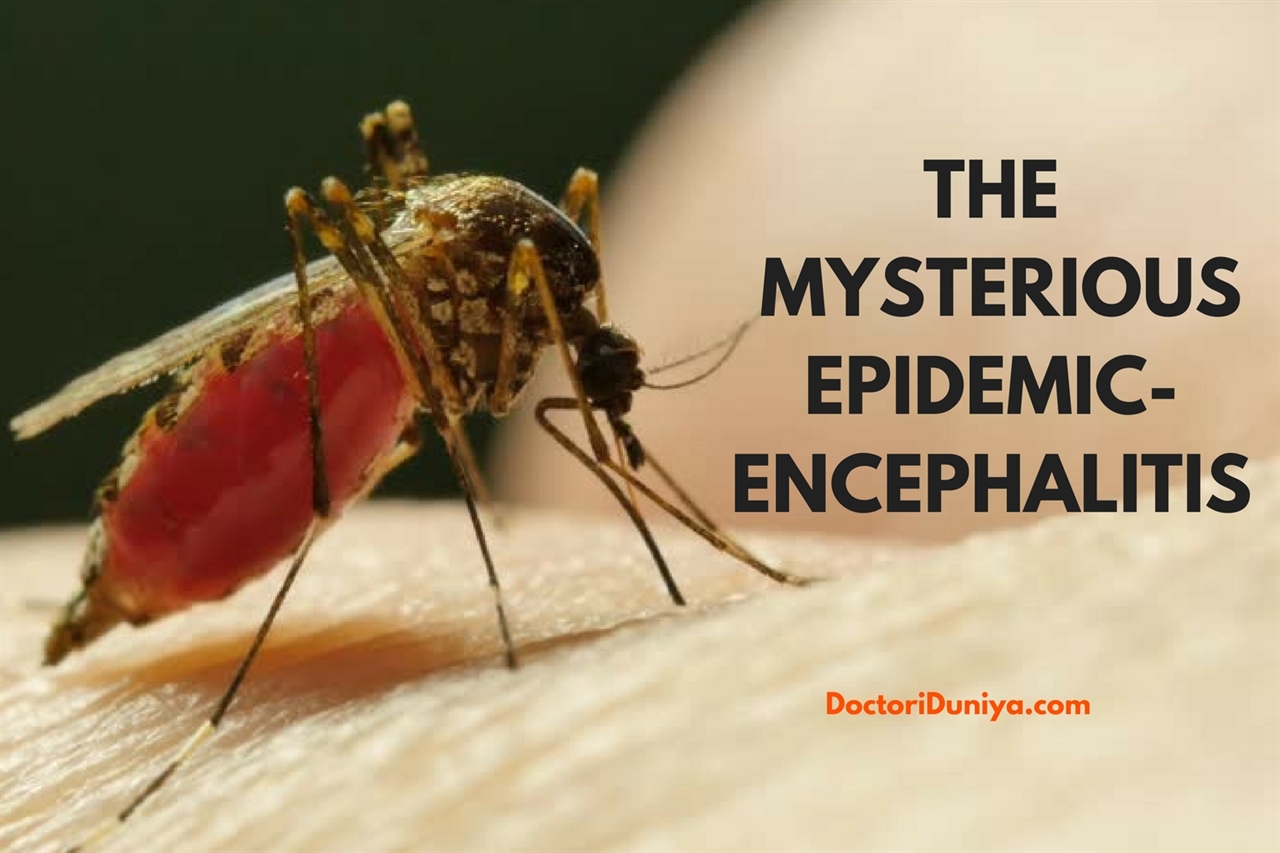 Encephalitis the annual killer of the children is not new to Gorakhpur. Gorakhpur is known as the capital of eastern Uttar Pradesh. Encephalitis was first noticed in the year 1978 in Gorakhpur. Since then, around 15 thousand children have died of this dreadful disease. It is estimated that 90% of the fatalities have affected poorer sections of society. The other districts of eastern UP such as Deoria, Kushinagar, Maharajganj, Basti ,Santkabirnagar, Siddharthnagar etc are equally affected by this haunted disease.
Despite the fact that Encephalitis is spread over a large part of eastern UP and has been active for more than decades, no effective measures have been taken to combat the epidemic. A large number of deaths caused by the menace has not been taken note by the media or the central government or the state government. The kind of cooperative efforts needed to tackle the problem is missing. The problem of this dreadful disease is a considerable issue in Gorakhpur and in eastern UP.
Three other major encephalitis affected areas in India today are Assam, West Bengal and Bihar. It was estimated to have resulted in 77,000 deaths worldwide. Every year with the onset of monsoon epidemic continues to grow. Each monsoon season brings rainfall that creates an ideal condition for flooding and mosquito breeding. However, the health experts are still finding and researching the exact causes of this deadly epidemic.The government says it is trying its best to check the regular outbreak of encephalitis.
If there is one disease that is continuously haunting the lives of children, it is encephalitis, especially Acute Encephalitis Syndrome(AES).

What causes encephalitis?
Encephalitis is a harsh and grievous affliction caused by virus i.e Herpes viruses, among which herpes simplex virus is most important. but that can also be caused by bacteria, fungi, and parasites and can take place in people of all ages anywhere in the world. It is defined as an inflammation of the brain substance together with an indication of brain functional disorder. Inflammation occurs in the brain because something foreign or something abnormal sparks the immune system into action. This action results in the inflammation.
What are the types of encephalitis?
There are two main types of encephalitis- Infectious Encephalitis or Primary encephalitis and Autoimmune or secondary Encephalitis.
There are two types of encephalitis: primary and Secondary
1. Primary encephalitis -
Primary encephalitis which is also called as infectious encephalitis is a direct infection of the brain most often due to an organism called virus. Other types of germs that cause of encephalitis are bacteria, especially small bacteria, fungi, and parasites.
2. Secondary encephalitis-
It is a faulty immune system response that occurs in the brain, though the actual infection is elsewhere in the body. Common viruses, such as those spread by mosquitoes or ticks, can cause encephalitis.
What are the symptoms of Encephalitis?
Headache
Fever
Unconsciousness
Drowsiness
Fatigue
Tremor
Stroke
Seizures
Is there a cure for encephalitis?
Most of the cases of infectious encephalitis can be cured successfully if medication is started as soon as possible.
Diagnostic tests
Diagnostic tests that may be needed are as follows.
3. Electroencephalogram (EEG).
Bed rest

Plenty of fluids

Anti-inflammatory drugs.
How Can I Prevent Encephalitis?
1. Elimination of smallpox and chickenpox.
2. Vaccination against mumps, measles, and rubella.
3. Protection against mosquitoes and tick bites.
4. Practice of good hygiene
5. Using mosquito repellents.
"Stay Informed,Stay Healthy"