Post by DoctoriDuniya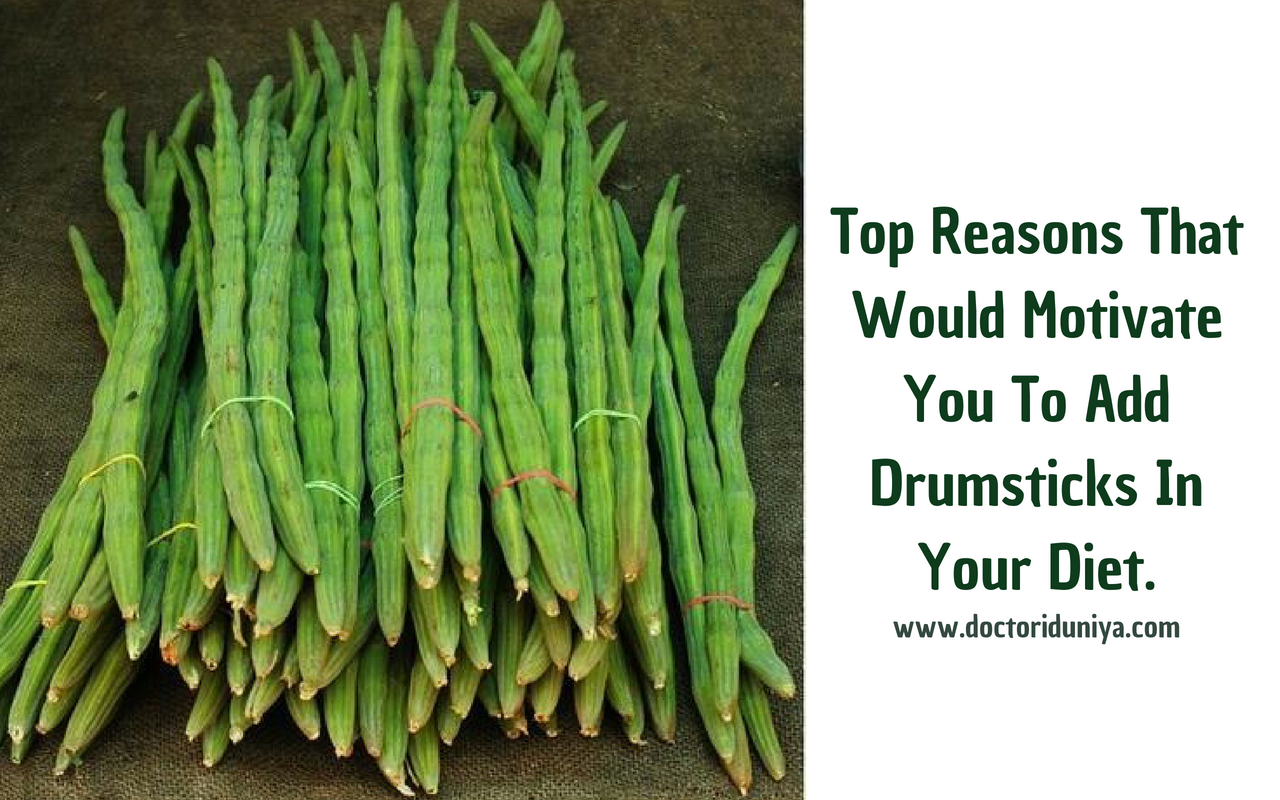 You must have seen drumstick in the market or eaten at home. But did you know that drumstick which is also known as shajan or moringa is enriched with uncountable health benefits? It has been used since centuries because of its highly holistic properties. In fact national institute of health has acknowledged it with the "plant of the year" in 2008. It is packed with valuable minerals and has tremendous ability to reverse various medical conditions. It's potential nutrients and minerals fulfill the unmet requirements of the human body. Undoubtedly, it can be touted as one of the healthiest foods that must be added in your diet.
Owing to its high nutrient content and plethora of health benefits, it is highly advisable to include it in your diet. Here are some top reasons that would surely motivate you to eat this fruit.
1. Regulates blood sugar levels-
Consuming drumstick highly helps regulate the blood sugar level. People with diabetes must eat drumstick as it significantly reduces the increased blood sugar level. It improves the gall bladder functioning which in result control the diabetes.
2. Helps improve digestive health-
The nutrients present in drumstick highly contribute in keeping digestive system healthy. It is packed with minerals like niacin, riboflavin, vitamin B12 that help improves digestive health. They also packed with high content of fiber that prevents constipation and other medical conditions.
3. Great for developing stronger bones-
Owing to high quantity of calcium, iron, and minerals, drumsticks help improving the strength of bones. It promotes healthy bone density and stamina.
4. Helps purifying blood-
According to various reports it is found out that their antibiotics and anti-oxidants properties improve blood circulation in the body. It is believed that they acts as a blood purifier and prevent various skin related conditions.
5. Relieves respiratory disorders-
Its anti-inflammatory and anti-oxidant properties fight off with various lung infections. Vitamin C present in drumstick helps in killing the growth of micro bacteria in the respiratory tract. Thus they highly prevent from infection and congestion.
6. Boosts immunity-
It acts as a miracle when it comes to boosting the immunity. They are high in vitamin C content that helps fight off various infections hence boosting overall immunity system of the body. They prevent from common cough, cold and flu by killing bacteria with their anti-bacterial properties.
7. It protects against infections-
One most important reason to add this food in your diet is that it antibacterial agents protect against various deadly infections. It helps eliminate the harmful free radicals from the body and even fights with cancer growing cells.
So try not to forget buying drumstick in your next market visit.Start eating drumstick and grab its medicinal properties.
"Be Informed, Be Healthy"