Post by DoctoriDuniya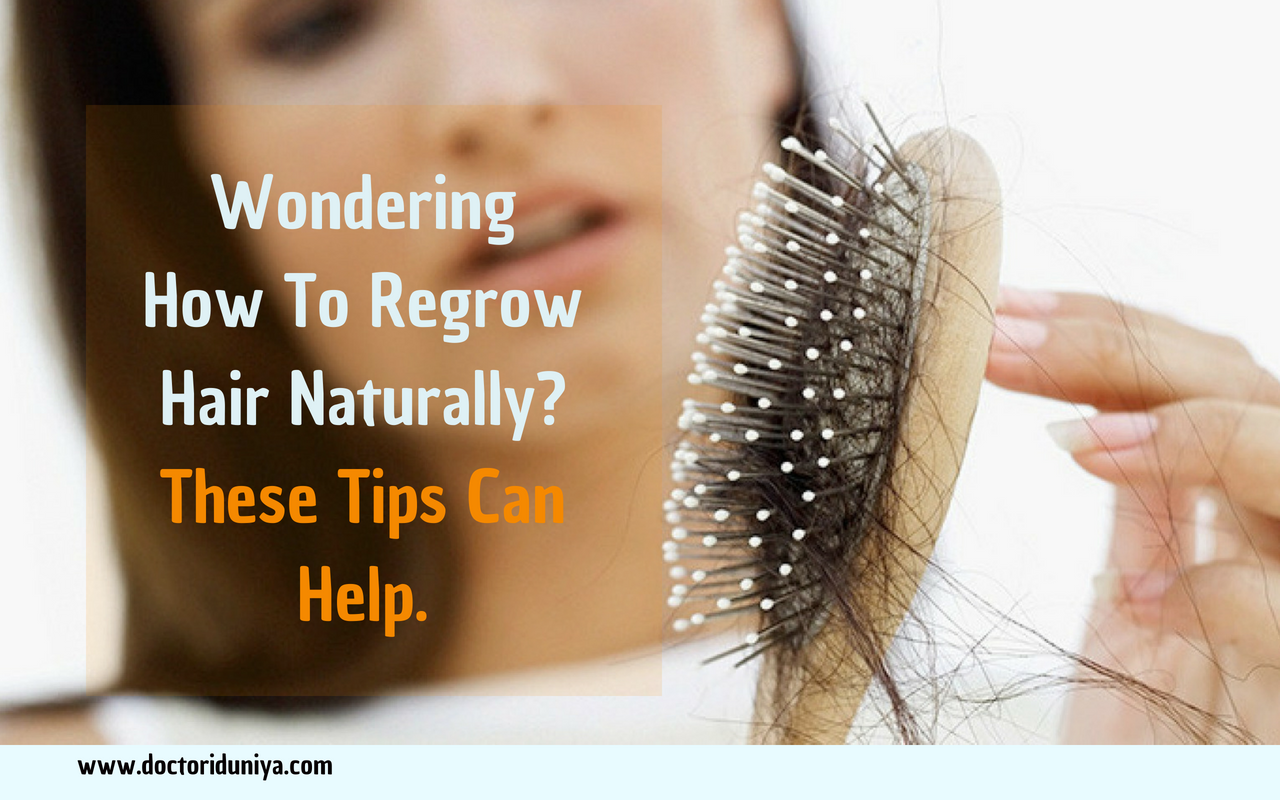 Are you stressed out after seeing more hair in your brush than you used to see it before? Have you started observing your hair loss in clumps? Have you started noticing more hairless patches on head where you used to see only hair? Hair thinning and hair loss is one of the most heartbreaking and problematic condition for you that can be avoided, if properly taken care of. However it is very normal to losing 50 to 100 hairs per day but when it exceeds more than the limit it can be quite troublesome and embarrassing.
Moreover, there are various factors that highly contribute in hair loss. Some of the most common factors include your unhealthy diet, gender, medical conditions such as hyperthyroidism, nutritional deficiency, acute stress, skin infection, auto immune diseases, pregnancy, heredity, anemia, dramatic weight loss, polycystic ovary syndrome, over styling, aging, etc. So, if you are wondering what causes hair fall in you or what you are doing that causing hair loss in clumps, you must read further. Here are some tips mentioned below to effectively and naturally treat hair loss or reverse hair loss.
Fortunately by incorporating healthy lifestyles, reducing stress, improving diet you can highly improve hair growth.
1) Consume Green Tea- Green tea has been linked with detoxification. Its anti oxidants properties remove toxins from the body and promote hair growth.
2) Consume Pumpkin seeds- Pumpkin seeds are loaded with zinc which is highly required for the growth of hair. Zinc deficiency is considered as one of the leading cause of hair loss.
3)Consume Fish(Omega-3)- Fish is packed with most essential mineral Omega-3 that supports hair growth, prevents hair thickening and decrease inflammation.
4) Consume Chia Seeds- Chia seeds is known to have fibrous properties with them. They contain healthy fats that support hair growth.
5) Avoid Sugar- Consuming excessive sugar can cause hormonal imbalances in your body. And may also cause inflammation, diabetes and many other conditions that lead to hair fall.
6) Avoid Packaged/Processed food- Processed food is loaded with unhealthy sugars and unhealthy fats that highly contribute to hair thinning and hair fall. Therefore, it is recommended to avoiding processed food as much as possible.
7) Cut down caffeine consumption- Excessive caffeine consumption can cause conditions like hormones imbalance and dehydration which in result further lead to hair fall.
8) Reduce Stress- Your stress level can highly contribute in hair loss. So it is necessary to avoid stress. Take plenty of rest and get sound sleep.
9) Do Not Skip Meal- Skipping meals can cause malnutrition and can have adverse effect on hair. So do not skip meal. Add healthy foods to your diet and stay healthy.
"Stay Informed, Stay Healthy"