Post by DoctoriDuniya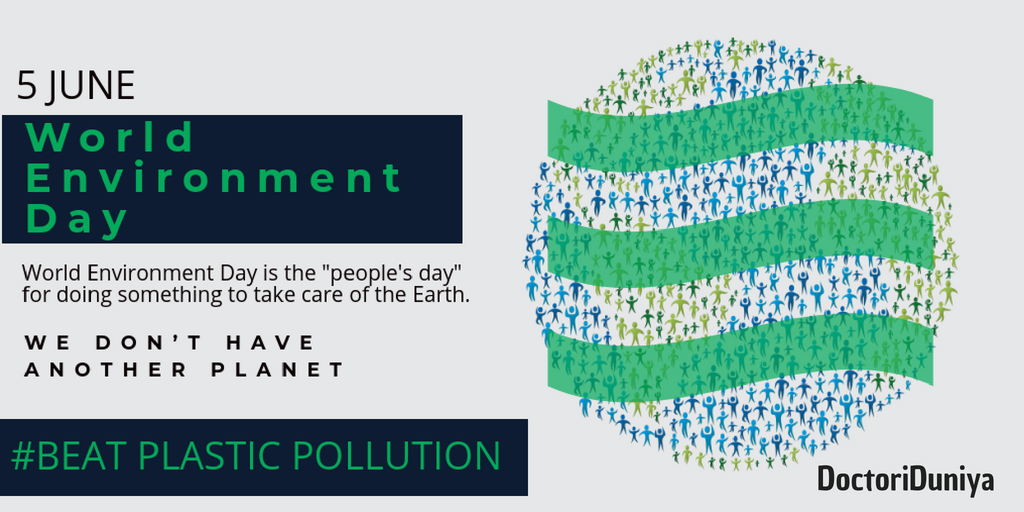 5th June is observed as world environment day all around the globe. It is celebrated to draw the attention of the people towards the protection of the environment. The motive of this day is to spread awareness among the people about the factors causing threat to environment and human health. This day is being observed since 1974 by the United Nation and considered as one of the most important day to encourage people to take care of the earth.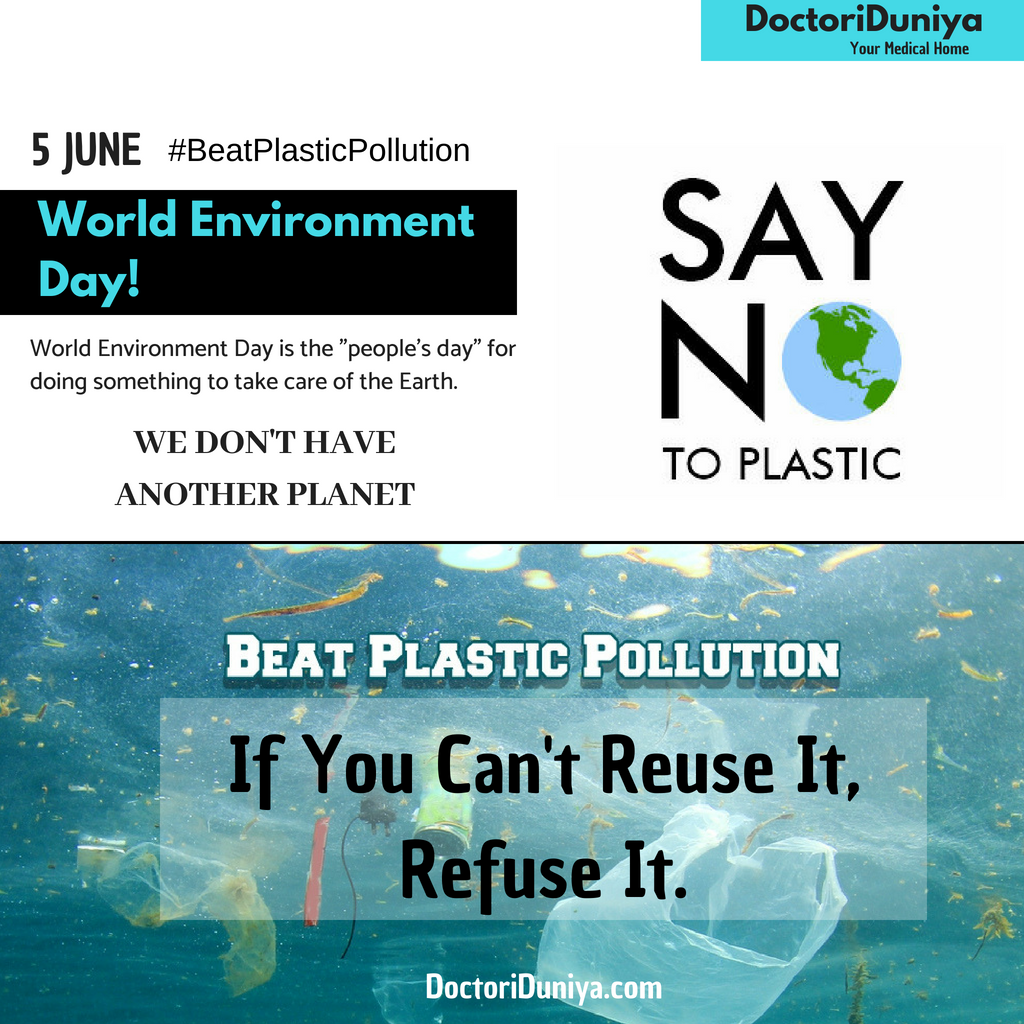 This year, the theme for world environment day 2018 is "Beat Plastic Pollution". It is stated that "if you can't reuse it, refuse to use it". Considering the plastic threat on nature, wildlife and human's health, it is advised to quit the dependency on plastic as the plastic usage has been linked to severe environmental and health consequences.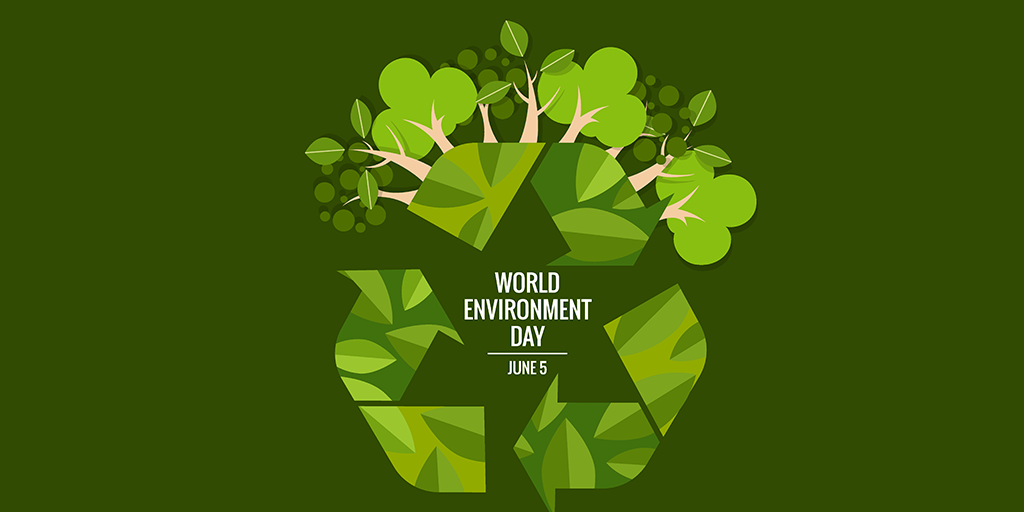 There is no doubt that plastic cause real and deadly threat to human health. Here, listing some harmful effect of using plastic on health. To know read further.
1)Plastic causes cancer-
Based on the evidence, the usage of plastic has been linked to increased risk of various cancers. Among them breast cancer, abdomen cancer and prostate cancer are most common. The micro particles present in the plastic known to cause toxins in the body that results in cancers.
2)Plastic causes hormonal imbalances
Plastic is loaded with harmful chemical bisphenol also known as BPA which is used to make plastic containers, dinnerware, food cans and toys. The bisphenol chemical is known as endocrine disruptor. When enters in body, it may cause hyperthyroidism or hypothyroidism and disrupts the hormonal balance.
3)Plastic causes respiratory problems-
Majority of the respiratory diseases are linked with plastic particles present in air. Based on the evidence, millions of deaths are caused by air pollution. Inhalation of small plastic particles presents in the air cause diseases shortness of breath, asthma, bronchitis, and possibly lung cancer.
4)Plastic causes impaired immunity-
Plastic does not biodegrade; it only breakdowns into smaller particles. When disposed plastic particles enter into the body through any source it starts hampering immunity. Sometimes it over activates the immunity and cause various health disorders.
Plastic does not only cause harm on human health but also tremendously affects wildlife. So on this world environment day let's take an oath to quit plastic usage to save earth. Take pledge to make your environment greener and cleaner.
So, on this world environment day listing some alternatives that can help you reduce plastic pollution.
1)Say no to paper and thermocol cups
2)Stop using disposable goods
3)Say no to polyester and synthetic clothes
4)Stop using wooden chopsticks and plastic straws
5)Say no to plastic wrapping papers
6)Stop using paper towels in toilets and kitchen
7)Don't waste rainwater
"Be Responsible, Save Lives"