Start phone Consultation with Dr Uma Mishra, Gynaecologist and Obstetrician
Dr Uma Mishra

, Gynaecologist and Obstetrician is not available for Online Consult.
Dr Uma Mishra practices at-

C-9, Gali Number 1, Hoshiarpur Village, Sector 51
Noida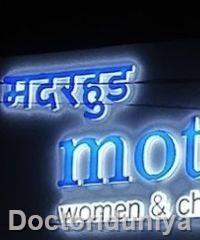 Motherhood Hospital, B-206 A, Block B, Sector 48, Noida, Uttar Pradesh 201301
Noida
---
Advantage of Phone consultation :
Online consult is one of the finest way to connect and consult with your doctor, specially in pandemic time.
Get a eOPD's Digital prescription.
3 days Free- Follow up with same doctor for any queries.
Tips to Phone Consultation and get e-prescription :
Enter your Contact Number
Click to continue and write OTP to verify
Enter patient name or select name from previously consulted patient name.
Write your current health problem, symptom and complaint in detail.
Write your past disease or medical history.
Select patient's date of birth, sex, and write weight.
Upload your diagnostics or lab test reports if any available in Naini-personal medical account.
Pay online doctor e-consultation fees.
Patient will get SMS alert at the registered mobile number after consultation.
Patient will get e-prescription in pdf format at Naini- Personal medical account.
After online consultation, patients can do a free follow-up with the doctor, valid for 3 days.