in vitro fertilization procedure in allahabad - Book Online Appointment/Online Consultation
Currently, No result found in Allahabad for In Vitro Fertilization Procedure.
Showing result from nearby location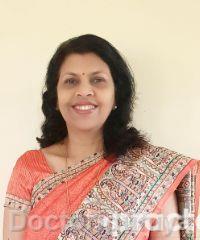 MBBS, DGO, DNB
Gynaecologist and Obstetrician
Practicing at-

MBBS, DGO
Gynaecologist and Obstetrician
Practicing at-
Available IVF Specialist for Consult Online
Top Services of ivf speciality in allahabad
In Vitro Fertilization Procedure in Allahabad
---
In vitro fertilization (IVF) is a type of assistive reproductive technology (ART). It involves retrieving eggs from a woman's ovaries and fertilizing them with sperm. This fertilized egg is known as an embryo. The embryo can then be frozen for storage or transferred to a woman's uterus. There are five steps involved in IVF that is stimulation, egg retrieval, insemination, embryo culture, transfer. IVF procedure is performed by IVF Specialists or Gynaecology and Obstetrics.